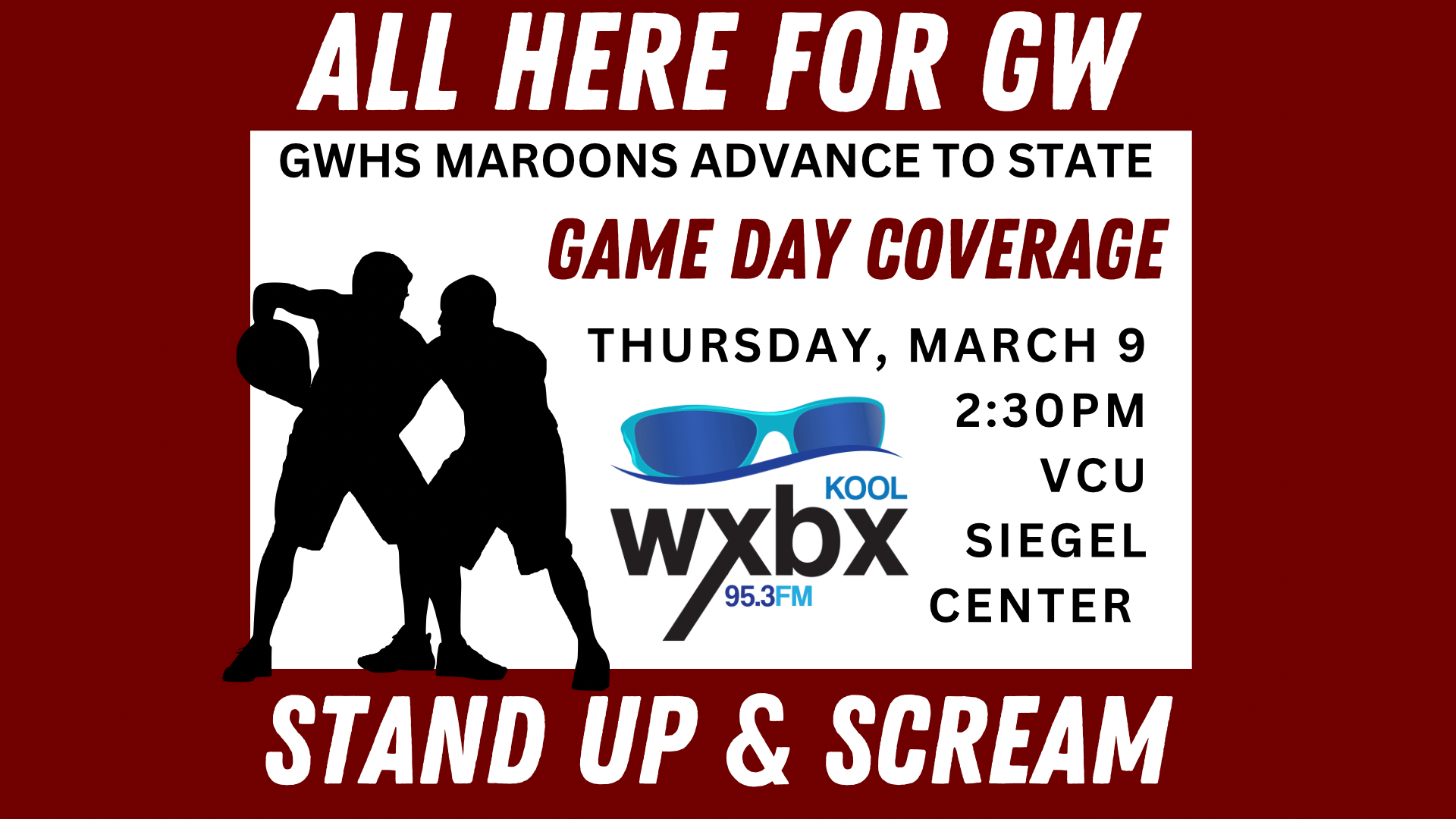 Thursday, March 9th at 2:30PM. VCU Siegel Center.
GWHS vs. Lancaster in VHSL Class 1 Boys State Final
Kool 95.3FM Broadcast Coverage is presented by…
Brock Hughes Medical Center
Cary Street Partners
Downtown Wytheville
Lester Insurance
Princeton Community Hospital
Wythe County Real Estate
Wythe County Community Hospital
Wythe Physician Practices
Wytheville About Face
Wytheville Community College
Wytheville Office Supply
Wytheville Wythe Bland Chamber of Commerce
If your business would like to help make broadcasting high school sports possible, email office@threeriversmedia.net to advertise.
For best, uninterrupted listening – use 95.3FM on your dial. Coverage also airs via our website and mobile app.