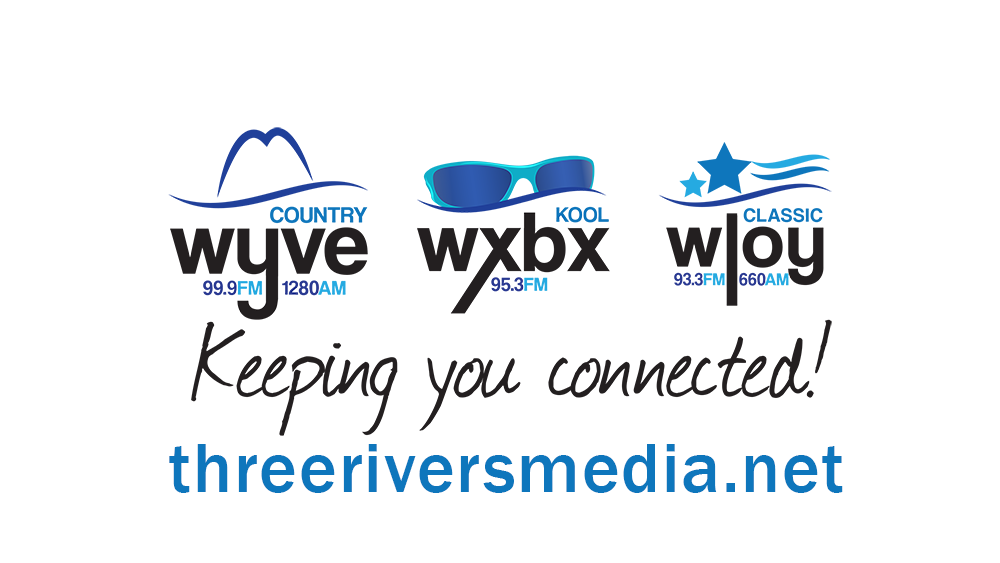 Thanks for reaching out to us! There are several ways to get in touch.
Phone  276.228.3185
Fax       276.228.9261
Email   office@threeriversmedia.net
To request a song, please call 276-228-3185 and we will do our best to accommodate you! If it is a general comment on our lineup, shoot us an email at office@threeriversmedia.net and we'll get it to the correct contact.
Contest Lines
WXBX  276.228.0953
WYVE  276.228.6308
Community Calendar/Connection
Please make submissions to this calendar at least two weeks prior to the event if possible. Three Rivers Media staff reserves the right to make judgement on qualifying events. If you have questions about the Community Connection, please give us a call. Submissions can be emailed to office@threeriversmedia.net, faxed, or submitted below.
Community Connection
Submissions to the weekly Community Calendar